Give your roof an extra coat of protection to shield your property from the elements.
Protecting your property from the weather is one of your roof's primary responsibilities. A well-kept roof not only keeps you and everything in your space dry, but it also helps save energy and protect the building's structure. Here at Aspire Roofing and Gutters, we serve the greater Tyler, Texas area and surrounding cities with a variety of roofing services, including silicone coatings. Not sure if this is the right coating for your roof? Continue reading to learn more.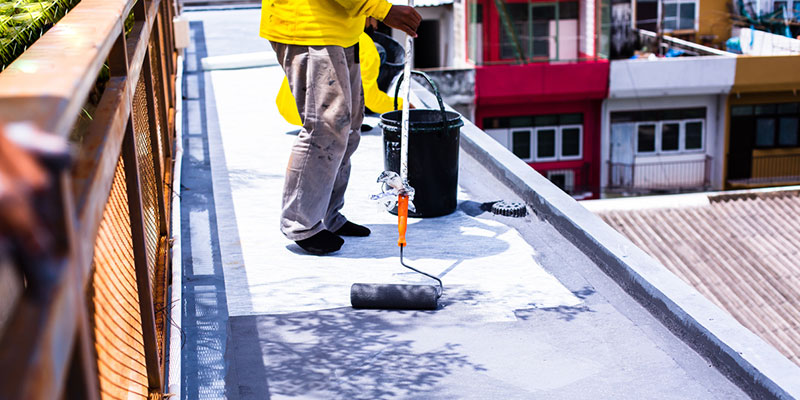 Silicone coatings are specifically designed to be weather-resistant, able to withstand everything from heavy rain to extreme winds. Silicone coatings are also flexible, which lets them expand and shrink with temperature changes. This keeps them from cracking or leaking, which means your roof will be able to reliably last for a long time.
Another benefit is that silicone coatings resist UV (ultraviolet) rays, which can damage standard roofing materials and cause them to break down over time. This improves the durability of your roof and the energy efficiency of your building, meaning that you'll be able to better maintain a consistent temperature indoors regardless of the conditions outside.
Also, silicone coatings don't need much upkeep. Regularly cleaning them and performing scheduled maintenance checks will be enough to ensure their longevity, giving you plenty of time to focus on other tasks. Plus, they're an excellent choice for the environment because they can be put on top of existing roofing materials. This cuts down on waste and the need to replace the whole roof.
As you can see, silicone coatings are a great choice to give your roof the best chance to protect your Tyler property. If you need assistance with your roof, talk to our team for more information.
---
At Aspire Roofing and Gutters, we offer silicone coatings for roofs in Tyler, Beaumont, Longview, Port Arthur, Huntsville, Texarkana, Lufkin, Nacogdoches, Paris, Marshall, Lindale, Hideaway, Swan, Owentown, and New Chapel Hill, Texas.