When you need flat roofing services, reach out to our team.
Flat roofing can be immensely beneficial for all kinds of commercial buildings. The lack of a steep slope means fewer materials are required, which is especially important for large commercial buildings. Flat roofing is also an excellent option if you have air conditioning units or other equipment to store because it provides the space you need and makes the equipment less vulnerable to vandalism or theft. In addition, flat roofing makes roofing maintenance and cleaning much easier.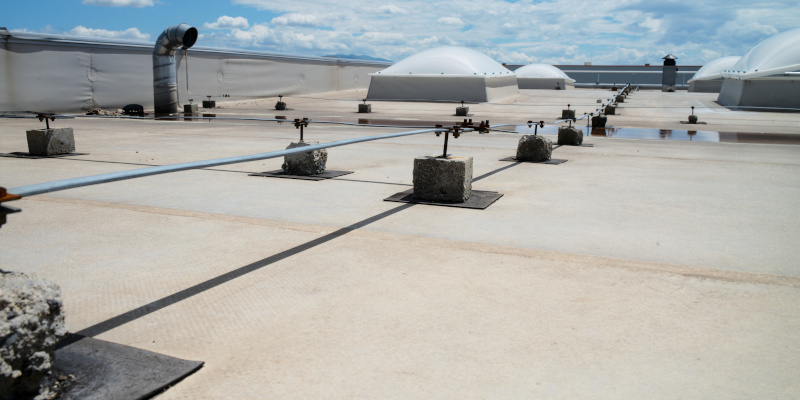 There are many reasons to choose flat roofing, but once you've decided to install it, you'll also need to choose the right roofing company for the job. At Aspire Roofing and Gutters, we have over 15 years of experience in the roofing industry, and we have installed many flat roofs for businesses of all kinds during that time. We're familiar with the proper process to get the job done correctly and efficiently, and we always use materials made by trusted manufacturers to ensure maximum longevity. With our roofers' expertise and dedication to your satisfaction, we are confident we are the right choice for you.
In addition to installing flat roofing, we can also maintain and repair it. Proper upkeep is key to making sure your flat roof lasts its full lifespan, so we are more than happy to provide maintenance services for you. Let us come to you for regular flat roofing maintenance, and don't hesitate to get in touch whenever your roof needs repair, no matter how severe or minor the issue is.
Contact us today to schedule the flat roofing services you need. We proudly serve the greater Tyler, Texas area and surrounding cities.