Interested in BUR roofing? We're the roofers you can trust.
When you own commercial or industrial property, protecting your facilities is of the utmost importance. Your building, the machinery and goods stored inside it, and the people occupying your building need protection from the elements, and that is exactly what a high-quality roof can provide. But beyond that, choosing the right roof will also make your building more energy efficient, as it will successfully insulate your interior and help it maintain a comfortable temperature.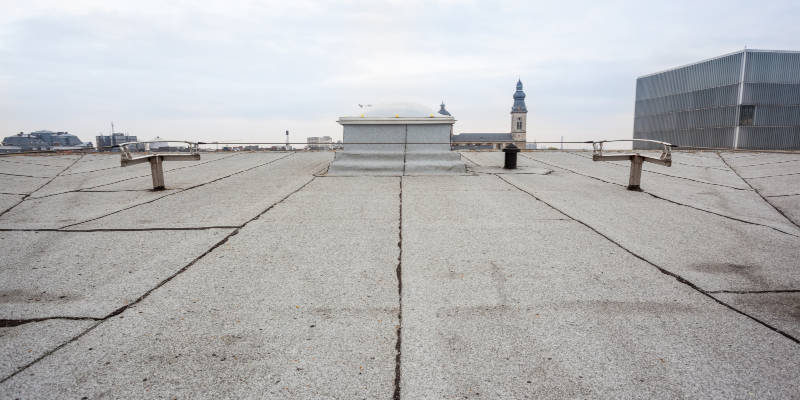 There are many types of roofs that are suitable for commercial or industrial use, and one of these is BUR roofing, or built-up roofing. The BUR roofing system is common for buildings that require a flat or low-slope roof. It is highly durable and long-lasting, which is why it's especially popular for commercial buildings. With BUR roofing, you can get the protection you need while having the assurance that your roof will perform well for years to come, despite harsh weather conditions.
BUR roofing consists of several layers of asphalt and ply sheets, which are carefully built up to create a watertight membrane. In many cases, the top layer is a reflective roof coating, which helps keep the inside of the building cool and reduce air conditioning bills. When installed and maintained well, BUR roofs can last 20 to 30 years on average, but they do need to be professionally installed.
If you are interested in BUR roofing, you can trust our team at Aspire Roofing and Gutters for exceptional workmanship. Contact us today to schedule a consultation or request more information. We serve the greater Tyler, Texas area and surrounding cities.
---
At Aspire Roofing and Gutters, we offer BUR roofing services in Tyler, Beaumont, Longview, Port Arthur, Huntsville, Texarkana, Lufkin, Nacogdoches, Paris, Marshall, Lindale, Hideaway, Swan, Owentown, and New Chapel Hill, Texas.