We can install 5" K-style gutters for your home.
As a homeowner, one of your top priorities is to keep your house in good condition and protect it from the various hazards it may face. When it rains, you need to have not just a reliable roof overhead but also functional gutters that can capture the water falling from your roof. By keeping the water off your home's roof and walls, gutters prevent water damage that could be expensive to fix.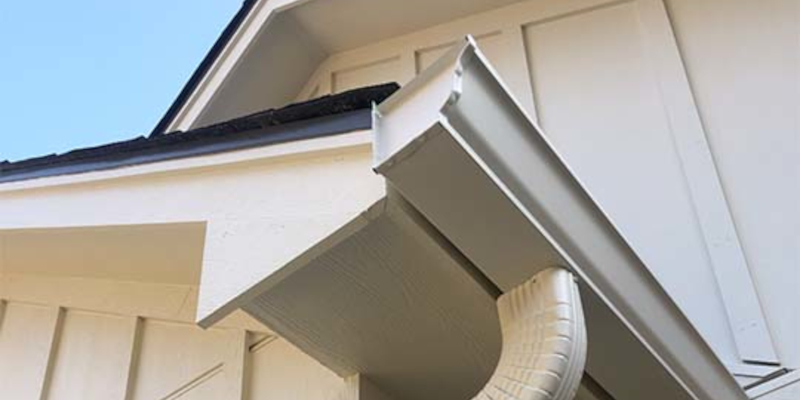 If you need gutters you can count on, turn to our team at Aspire Roofing and Gutters. We have more than 15 years of experience in our industry, so we understand the importance of high-quality gutters and proper installation. Our team will ensure that your gutters will do their job well and reliably stand the test of time.
There are many types of gutters for you to choose from, but 5" K-style gutters are one of the most popular options for a few key reasons. To start, 5" gutters are the standard gutter size on the market, so they work well for the widest range of homes. In addition, K-style gutters are designed to look like crown molding, so they blend into the architecture of the average American home and serve as a decorative element as well as a functional one.
Whether 5" K-style gutters are right for your home or not depends on the size and pitch of your roof and your desired aesthetic. If you are interested in 5" K-style gutters, contact our team today for efficient installation services. We're proud to serve the greater Tyler, Texas area and surrounding cities.
---
At Aspire Roofing and Gutters, we offer 5" K-Style gutters in Tyler, Beaumont, Longview, Port Arthur, Huntsville, Texarkana, Lufkin, Nacogdoches, Paris, Marshall, Lindale, Hideaway, Swan, Owentown, and New Chapel Hill, Texas.