We offer a variety of roofing materials, including mod bit roofing.
There are many kinds of roofing materials to choose from. Modified bitumen, often called "mod bit," stands out as a popular choice for both home and business for several reasons. At Aspire Roofing and Gutters, we offer mod bit roofing in the greater Tyler, Texas area and surrounding cities. Continue reading to learn more about this roofing type, then call our team to assess if it fits your needs.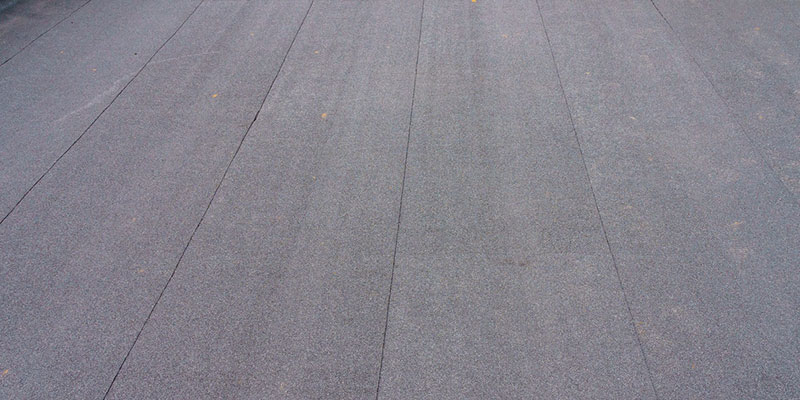 Mod bit roofing is a type of asphalt-based roofing system. It is made of sheets of bitumen, a black, sticky material from crude oil. These sheets are stacked and stuck to the roof's surface in different ways, such as with a torch, a hot mop, or glue. Mod bit roofing has the following key features:
Versatility. Mod bit roofing can be put on concrete, wood, and metal, among other things. This makes it a good choice for many different types of buildings.
Durability. This roofing system is known for being long-lasting and resistant to harsh weather, such as high winds, hail, and UV rays.
Waterproofing. Mod bit roofing is good at keeping water out, which is vital for preventing leaks and water damage.
Energy Efficiency. Some modified bitumen products have cool roofing choices that reflect sunlight and reduce heat absorption, which can help lower energy costs.
Easy Maintenance. Routine maintenance usually means checking for damage and ensuring seams and flashings are still in good shape.
As you can see, mod bit roofing is worth looking into for various reasons when considering your roofing options. Our team can install your mod bit roofing system to protect your property for years to come and give you the peace of mind you deserve. Contact us today to learn more.
---
At Aspire Roofing and Gutters, we offer mod bit roofing services in Tyler, Beaumont, Longview, Port Arthur, Huntsville, Texarkana, Lufkin, Nacogdoches, Paris, Marshall, Lindale, Hideaway, Swan, Owentown, and New Chapel Hill, Texas.