Turn to our roofers for R panel metal roofs.
A metal roof can offer a wide variety of benefits for any structure it is installed on. To start, metal roofs are extremely durable, even in harsh weather conditions. They are also energy efficient because they reflect the sunlight instead of absorbing it like other roofing materials do. As a result, they can keep a home or business's interior cool without overworking the air conditioning system or driving up the utility bills. Secondly, there is the fact that metal roofs tend to last longer than traditional roofs — sometimes decades longer.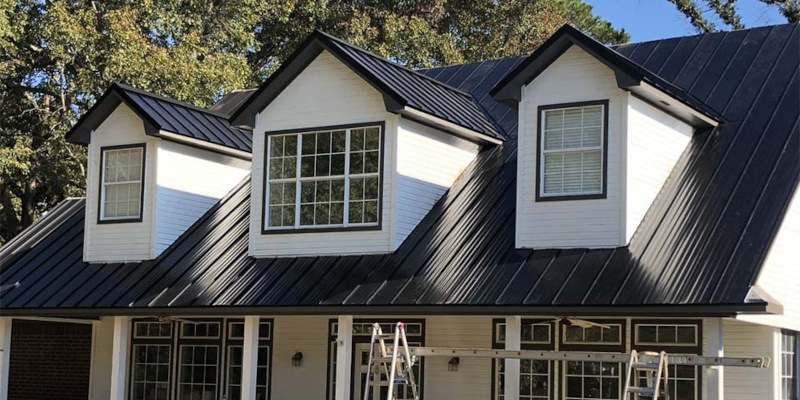 If you are looking for a metal roof for your home or your business, there are many options for you to choose from, regarding both materials and styles. R panel roofs are one option that our team often recommends for our clients. This type of roofing system is versatile and suitable for both commercial and residential applications. R panel roofs feature distinctive raised ribs with extended flat areas between them, and each panel is about 36" in length. The raised ribs, when viewed from the side, look like the letter R, which is where this type of roof gets its name.
R panel metal roofs come with specific advantages, including resistance to corrosion, ease of installation, impressive strength, and availability. It's an excellent option that we would be happy to tell you more about.
Our team at Aspire Roofing and Gutters is prepared to help you decide whether an R panel roof is right for your needs and install it for you with attention to detail. Contact us today if you'd like more information or want to request an estimate. We proudly serve the greater Tyler, Texas area and surrounding cities.
---
At Aspire Roofing and Gutters, we offer R panel roofs in Tyler, Beaumont, Longview, Port Arthur, Huntsville, Texarkana, Lufkin, Nacogdoches, Paris, Marshall, Lindale, Hideaway, Swan, Owentown, and New Chapel Hill, Texas.