Trust our professionals to install your gutters safely and correctly.
As small and inconspicuous as rain gutters seem, they are vital parts of your roofing system. While your roof protects your home or business from rainfall, your gutters direct that water away from the structure. Instead of allowing it to pour off the edges of the roof and cause water damage to your exterior walls and foundation, your gutters lead it to the downspouts, which let it out in a safe location that won't harm your property. However, gutters are only effective when they are installed properly.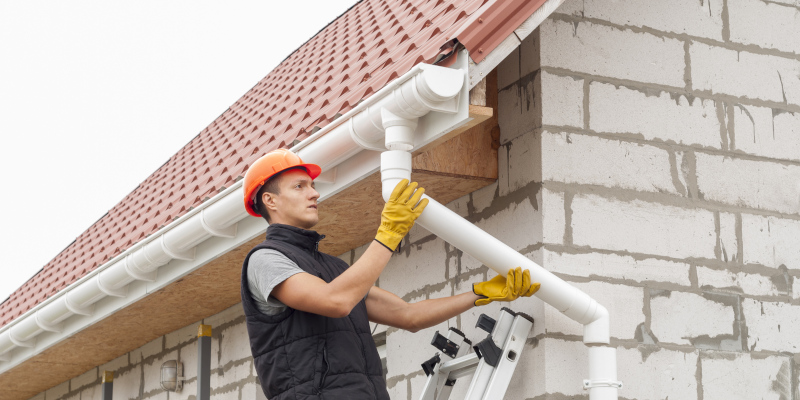 At Aspire Roofing and Gutters, LLC, our roofing experts have over 15 years of experience in the roofing industry. We understand the destructive effects that improper roofs and gutters can have on your house or business, so we have made it our job to ensure that you don't ever have to deal with them.
When you call us for gutter installation, you can rest assured that we will carry out the job with high attention to detail, so you won't deal with any leaks. You can also count on us to do so safely. Although gutter installation and roofing services in general are dangerous, we always take the proper precautions.
Your satisfaction is a top priority for us, so we'll make sure to install your gutters as quickly as we can while still being thorough. We are also more than happy to explain our process to you so you are never in the dark about the important things that concern your home or business. If you need gutter installation in greater Tyler, Texas area or surrounding cities, give us a call today to schedule an appointment.