Let our professional team install new half-round gutters on your home.
Gutters are essential for protecting your home from the weather, as they direct water away from your roof and foundation. At Aspire Roofing and Gutters, we serve the greater Tyler, Texas area and surrounding cities, offering half-round gutters and more. Continue reading to learn about this type of gutter system and what benefits it can bring to your home.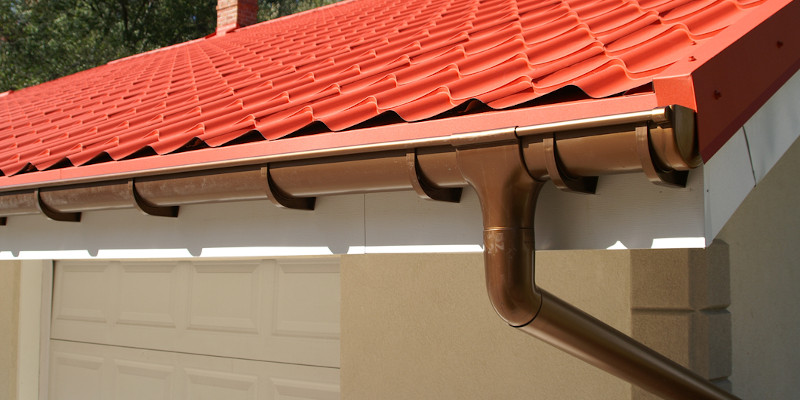 Half-round gutters have a classic, timeless look that can make any home look better, regardless of style. Homeowners might choose this style over others because the rounded form gives them a softer look.
Additionally, half-round gutters improve water flow, which reduces the chance of clogs and blockages. This makes it less likely that water will overflow and damage your roof, siding, or foundation when it rains.
Half-round gutters are often easier to maintain than other types of gutters, too. Their smooth, curved surface makes it less likely that leaves, branches, and other debris will get stuck and build up in the drain, allowing you to spend less time clearing out blockages and more time enjoying your house.
Investing in a half-round gutter system might also improve your home's appeal when placed on the market. Potential buyers may be attracted to the seamless and classic look of the system, as well as your attention to detail. Plus, the materials used to make half-round gutters are made to last, with less risk of rust and corrosion.
Our team can install, repair, and maintain half-round gutter systems that protect your Tyler home throughout the year, giving you increased peace of mind. If you're curious if this system is right for your home, contact us today.
---
At Aspire Roofing and Gutters, we install and repair half-round gutters in Tyler, Beaumont, Longview, Port Arthur, Huntsville, Texarkana, Lufkin, Nacogdoches, Paris, Marshall, Lindale, Hideaway, Swan, Owentown, and New Chapel Hill, Texas.