Interested in a U panel roof? Our team can precisely install one for your building.
When you need a roof that offers excellent performance and lasts for decades, a metal roof is often an excellent choice. Although they are more common for commercial applications, metal roofs can also be a great option for homes. Our team at Aspire Roofing and Gutters serves the greater Tyler, Texas area and surrounding cities, and we would be more than happy to tell you more about our metal roofing options.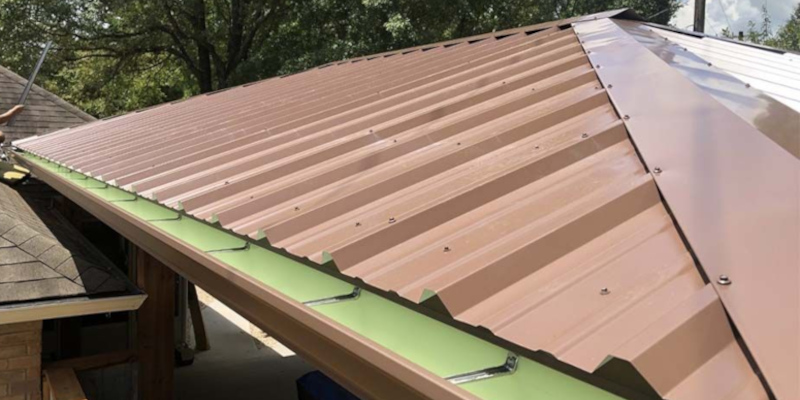 We offer several types of metal roofs, including U panel roofs. A U panel roof is characterized by its U-shaped ribs, which run along the length of the panels to create a unique appearance. Because their design is so simple, U panel roofs are relatively simple to install, requiring less intensive labor. They're lightweight, and since the U-shaped ribs overlap with one another, any rainwater can quickly drain off.
There are many other benefits of U panel metal roofs beyond those that the U-shaped ribs provide. For example, they are considered a cost-effective roofing option, and they require minimal maintenance. Since they're made of highly resilient metal materials, they're durable and dependable, so you can expect your U panel roof to hold up well in all kinds of conditions.
If you are interested in a U panel roof for your home or business, we are the roofing experts to turn to. We have over 15 years of experience, we're a member of the National Roofing Contractors Association, and we are dedicated to our customers' satisfaction. Contact us today for more information.
---
At Aspire Roofing and Gutters, we offer U panel roofs in Tyler, Beaumont, Longview, Port Arthur, Huntsville, Texarkana, Lufkin, Nacogdoches, Paris, Marshall, Lindale, Hideaway, Swan, Owentown, and New Chapel Hill, Texas.