Put an end to clogged gutters!
Gutters are great for catching rain from the roof and redirecting it away, but water isn't always the only thing they catch. Unfortunately, it can be all too easy for leaves, debris, and grime to get caught in the gutters, causing them to get clogged around the seams. That's why we at Aspire Roofing and Gutters love seamless gutters so much. You can finally put an end to so many clogged gutters and leaks!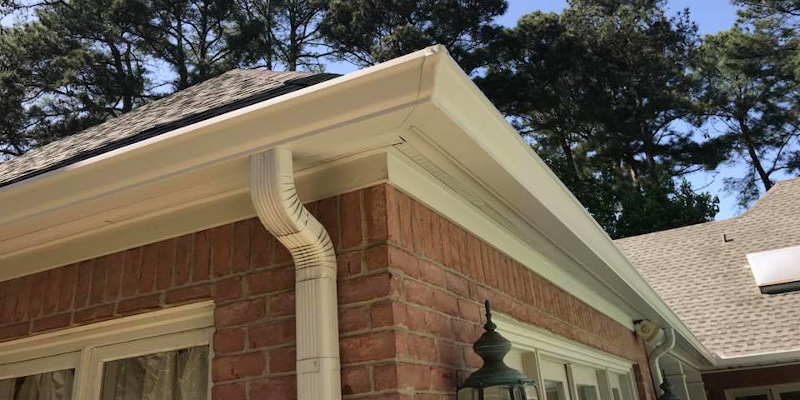 We have been installing seamless gutters and other gutters for both residential and commercial spaces in the greater Tyler, Texas area and surrounding cities for years. We love seeing our satisfied customers every time. As their name suggests, there are no seams to worry about in seamless gutters. This makes them a great and sturdy option that won't leak through the seams or get clogged around the seams. That means there's a lower chance of water damage to your home as well. You'll also find that they offer a more elegant, smoother look than your basic gutters.
If you aren't sure whether seamless gutters might be right for you, we can assess the needs of your roof and home and advise you on which size and type of gutter might be best. We can also discuss additional advantages of these gutters or the other types of gutters we have to offer. Whether you choose seamless or otherwise, you can be confident in the high-quality gutters we will provide for your home or business.
Put an end to your clogged or leaky gutters when you choose seamless gutters instead. Give us a call to schedule our services today.