A standing seam metal roof may be a great option for you.
The roof is one of the most important elements of any structure. It keeps out the elements and offers safety for the people and prized possessions inside. However, although any roof is better than no roof, that doesn't mean you want to settle for the bare minimum. You need a roof that works best for your specific home or business in terms of style, durability, function, energy efficiency, and a whole host of other factors.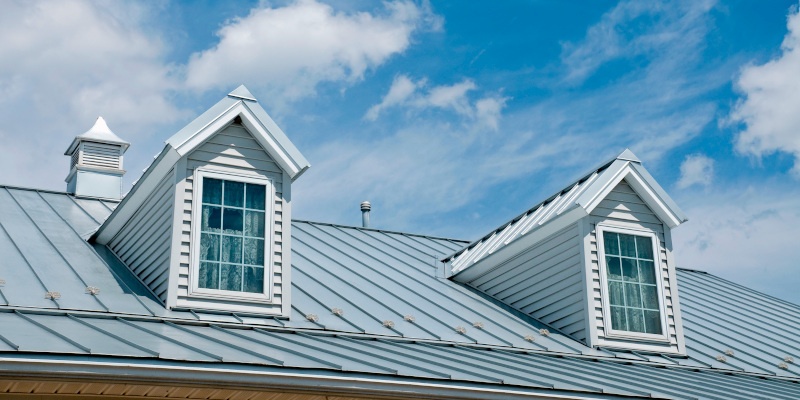 When you need a new roof, we can assist you here at Aspire Roofing and Gutters. With over 15 years of professional roofing experience under our belts, we are confident that we can offer the high-quality services and products that you deserve.
Metal roofs are among the many roofing options we provide for our customers in the greater Tyler, Texas area and surrounding cities. There are several different types of metal roofs we can offer and install, and one popular choice is a standing seam roof. This consists of raised seams or ribs, where each panel connects to the next.
Standing seam metal roofs are incredibly strong and resistant to the weather because the seams are designed to interlock securely. With proper installation by a trained professional, a standing seam metal roof can offer you unmatched peace of mind that rain and wind will remain outside.
Standing seam roofs are also a popular choice for anyone who wants a more modern aesthetic. The clean lines of the ribs and the sleek surface can make your home or business look more sophisticated, as long as the rest of the exterior fits into that aesthetic as well.
Contact us today for more information about standing seam metal roofs.
---
At Aspire Roofing and Gutters, we offer standing seam roofs in Tyler, Beaumont, Longview, Port Arthur, Huntsville, Texarkana, Lufkin, Nacogdoches, Paris, Marshall, Lindale, Hideaway, Swan, Owentown, and New Chapel Hill, Texas.