We can help you protect your home with emergency roofing services.
Your roof is one of the most important parts of your home because it keeps out the weather, protects your family, and ensures your house remains safe and comfortable. However, roofs aren't immune to wear and tear, and accidents can happen out of the blue. If you know when to call an emergency roofer, you can avoid extensive damage to your home, but it's also important to know who to contact for your roofing needs.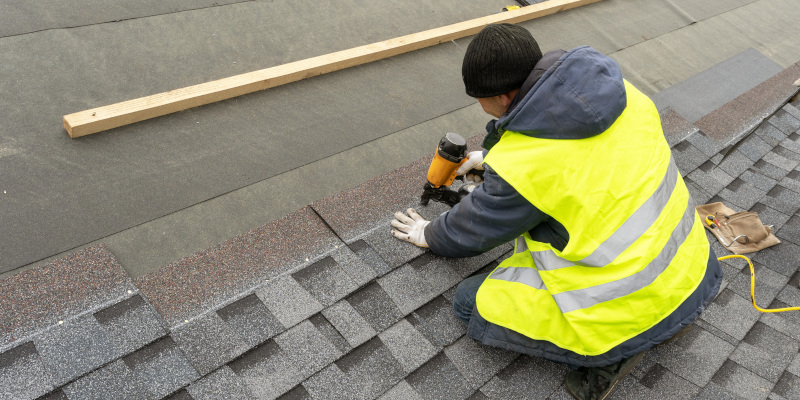 If you're not sure which emergency roofer you can rely on, we encourage you to reach out to our team here at Aspire Roofing and Gutters. We proudly serve the Tyler, Texas area and surrounding cities, and we would be honored to be the business you trust to repair your roof. Continue reading to learn about some signs that you may need an emergency roofer.
Leaks are one of the most obvious signs that you need to call an emergency roofer. If you see water dripping from your ceiling or running down your walls during or after heavy rain, this is a clear sign of a problem with your roof that needs to be fixed right away. These leaks can cause water damage, mold growth, and costly structural issues if ignored. It's also a good idea to check your roof after a storm, as strong winds, hail, and rain can cause shingles to break or fall off. When shingles are broken or missing, water can enter the home through the roof, causing additional damage.
Additionally, pay attention to how your roof looks. If you notice sagging or drooping, call an emergency roofer to have it assessed. This issue might indicate a structural problem, such as rotting decks or weak supports. A sinking roof could pose a significant safety risk, so be sure to call our team right away.
Ignoring the signs of roof damage now may cause you to need more costly repairs in the future. If you see any of the above signs, contact our team so we can make things safe again.
---
At Aspire Roofing and Gutters, our emergency roofers serve customers in Tyler, Beaumont, Longview, Port Arthur, Huntsville, Texarkana, Lufkin, Nacogdoches, Paris, Marshall, Lindale, Hideaway, Swan, Owentown, and New Chapel Hill, Texas.