Your gutters play just as an important role in the protection of your home as your roof. They may not be the first thing that comes in contact with heavy downpours, but they help redirect that collected rainwater away from your roof and the rest of your home, playing a necessary part in protecting your home from water damage.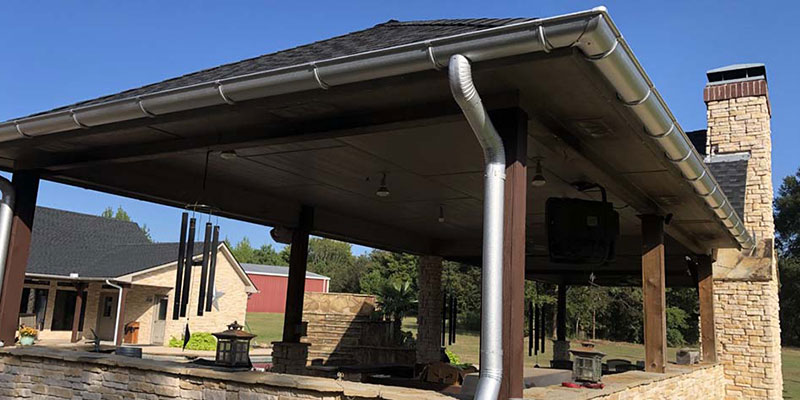 Because they are such an important part of the exterior of your home, it's important to keep your gutters in top condition. Here are a few pointers on when to schedule the necessary gutter services:
After a bad storm: If your area has been hit by a bad storm recently that might have caused damage to your gutters, it's important to schedule the necessary gutter services. This might be as simple as gutter repairs or as complex as a full replacement.
Every few months: Gutters can clog easily or become dirtied with debris, leaves, and grime. Such clogs can affect their efficiency in directing the rainwater away from your home, so you'll want to schedule gutter services like maintenance and cleaning every few months to avoid any clogs or otherwise.
When something seems amiss: If you notice something is even slightly off about your gutters, it's important to schedule the necessary gutter services right away. Whether your gutters are leaking or not draining properly, it's better to get the issue looked at before it causes damage to your home.
Give us a call at Aspire Roofing and Gutters if you would like to learn more about the gutter services we offer.