Gutters protect your roof from water damage, mold, mildew, and rot. They also prevent water from collecting near your foundation and splashing onto your siding. But, to keep your gutters functioning properly, you need to schedule regular gutter cleaning. Throughout the year, gutters collect debris from surrounding trees, along with dirt and dust. All of the debris can clog the gutter, causing them to overflow instead of directing water to the drains.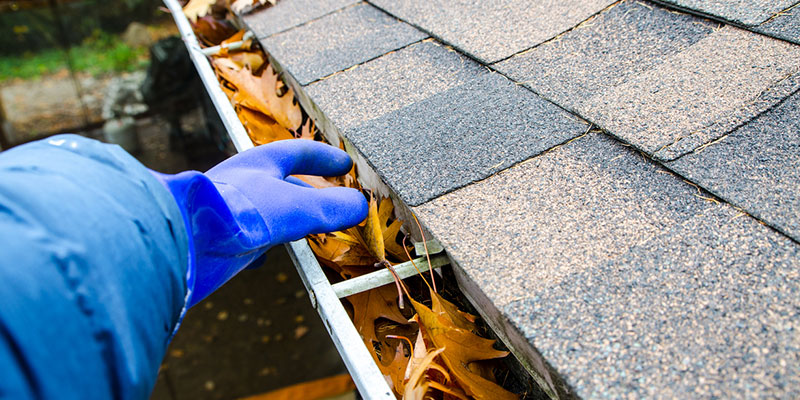 To prevent this, gutter cleaning should be done at least twice a year. If you live in an area with many trees, you may want to schedule a gutter cleaning once every three months. If you opt to have your gutters cleaned twice a year, then it should be done once in the fall and in early spring. The fall cleaning ensures all of the falling leaves are cleared to make way for winter rains. Without fall leaves blocking the way, water can move to the spout and away from your home. The cleaning in early spring will remove any remaining leaves, along with dust and dirt buildup.
Improving water flow isn't the only reason to schedule a gutter cleaning. Obstruction-free gutters prevent water damage to all areas of your home, extend your roof's life, add to the overall aesthetic of your home, and improve safety around it by preventing mold buildup. At Aspire Roofing and Gutters, we are here to help homeowners with their gutter needs in the greater Tyler, Texas area and surrounding cities.