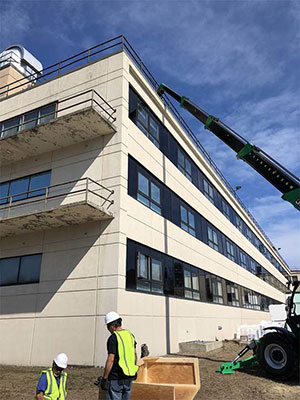 When you own a business, you want the roof over your company's head to offer the necessary protection for your building without having to constantly worry about whether it will last another day. You can get excellent commercial roofing when you work with us at Aspire Roofing and Gutters.
Here is what you can expect from your commercial roofing:
Long-lasting and durable: One of the main things you can expect from your commercial roofing is that your roof will last for a while with great durability. We understand that you have a business to run instead of babysitting a problematic roof, so we are always sure to do the most professional job with any installations or replacements for your roof to ensure it has the longest lifespan before you have to worry about it again.
Top-quality materials: Another thing you can expect from your commercial roofing is top-quality materials. Whether you choose a metal roof, composition roof, or flat roof, we will use only the best possible products for your roofing. We can also apply a roof coating for extra protection.
Low-maintenance: When you work with us, your commercial roofing will also be low-maintenance. We will install the best possible roof, and we also offer roofing maintenance, inspections, repairs, and replacements, so you don't have to worry about taking time out of your busy schedule to handle it on your own.
We are here to support your business by keeping it under a top-quality roof. Give us a call if you would like to learn more.