If your roof coating is in need of a repair job, call us.
You covered your roof with a roof coating because you wanted the protective benefits it provides. However, if your roof coating has become damaged, you may not be able to enjoy those benefits. Roof coating repair can help you keep your roof in good shape by patching up the areas where the roof coating has been negatively affected.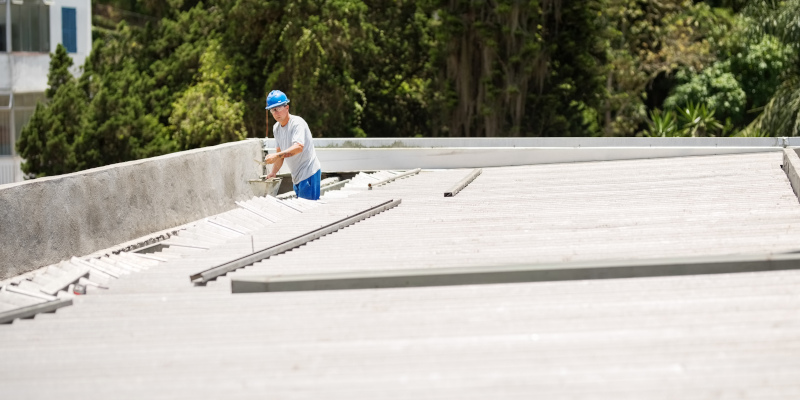 Roof coating repair is necessary for any homeowner or business owner who has noticed issues with their roof coating. Whether your roof coating is silicone or acrylics based, it will likely need some maintenance and repair services as time goes by. Your roof coating takes on a lot of the damages and exposure that would otherwise go to your roof itself, so in order for it to continue to protect your roof, your roof coating will need to be looked at and handled by a qualified roofing professional to make sure that it can protect your roof once again.
Roof coating repair is one of the many different roofing and roofing supplement services that we provide to the greater Tyler, Texas area and surrounding cities. Here at Aspire Roofing and Gutters, we are experts in all things related to preserving and maintaining your home or business's roof, including making sure its roof coating is able to withstand the constant exposure and other outside influences that may negatively affect it. We want you to know that your roof is protecting you and your property, so if your roof coating needs to be repaired or you require other roofing services, be sure to reach out to us today.