You can trust our competent roofers to install your new roof coating.
If you are like most people, you want to protect your house or commercial building in any way you can without spending tons of money. Well, as far as protection is concerned, keeping your roof in good condition is as good a way as any to ensure that your house or building is untouched by water damage and related issues. Proper maintenance is key, but there is an extra step you can take to extend the life of your roof by several years and prevent it from needing replacement before its time: roof coating installation.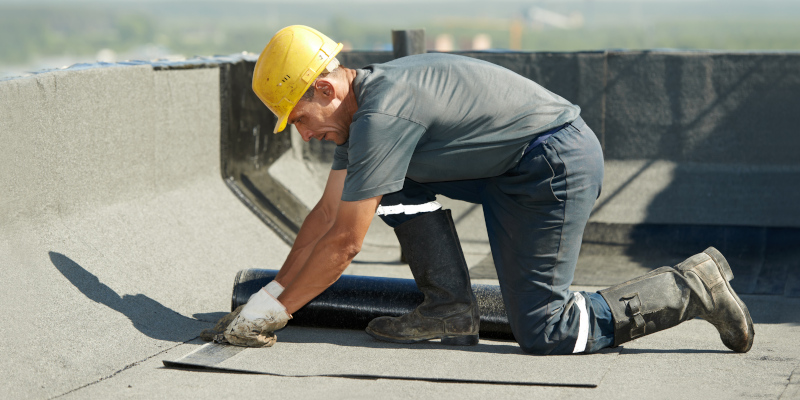 Roof coating installation involves applying a liquid layer of acrylic, silicone, asphalt, or polyurethane coatings to your roof. These coatings are formulated to protect your roof from sunlight, water, wind, and other potentially damaging elements. Before we apply your roof coating, we will need to assess the condition of your roof, make any necessary repairs, and clean the area so the coatings will adhere properly. After the coating cures, it creates a barrier that is strong and durable while also providing the elasticity your roof needs to be better protected and adaptable.
At Aspire Roofing and Gutters, LLC, we are experts in the roofing business. With over 15 years of experience providing roofing materials and services, we know how to install your roof coating correctly and efficiently. We care about our customers and always do right by them. If you need roof coating installation in the greater Tyler, Texas area or surrounding cities, give us a call today to schedule an appointment or receive an estimate.
---
At Aspire Roofing and Gutters, we offer roof coating installation services in Tyler, Beaumont, Longview, Port Arthur, Huntsville, Texarkana, Lufkin, Nacogdoches, Paris, Marshall, Lindale, Hideaway, Swan, Owentown, and New Chapel Hill, Texas.