Extend the lifespan of your roof with our high-quality acrylic roof coatings.
Roof coatings can be applied to a roof in good condition to help extend its lifespan by offering many benefits. One of these types of coatings is acrylic coatings. Acrylic coatings are most often applied to sloped metal roofs, though some exceptions can be made depending on the roofing material and angle.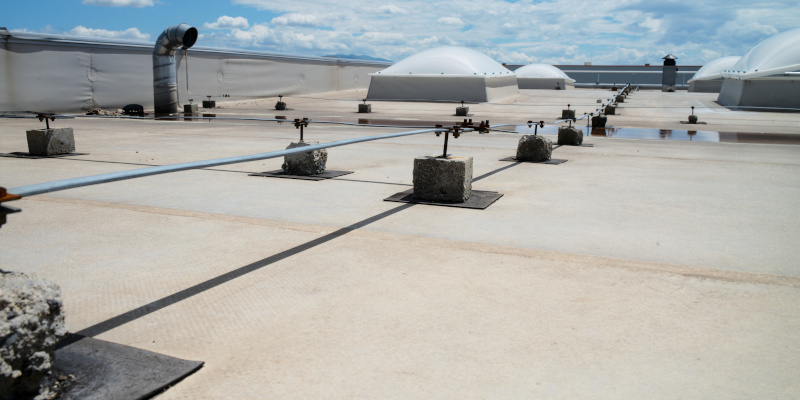 Acrylic coatings are popular for many different reasons. For example, an acrylic coating is highly UV resistant. Summer heat can be damaging to a roof, so a UV resistant roof coating that reflects the sun's rays is perfect for protecting your roof from this otherwise completely unavoidable heat source.
Acrylic coatings are also popular because they're a cost-effective choice. With an acrylic roof coating, you get all of the added benefits of a protective roof coating without having to spend as much money as you would on other types of roof coatings. You shouldn't have to sacrifice protecting your roof with a roof coating because all of your options are much too expensive, which is why we're happy to offer our acrylic coating service to help prolong the life of your roof.
We apply acrylic and other types of protective roof coatings to roofs here in the greater Tyler, Texas area and surrounding cities. Our expertise lies in helping homeowners and business owners protect and preserve their roofs and gutter systems for as long as possible by providing them with the services that they can rely on for a job well done. If you're looking for a way to help keep your roof in good condition for as long as possible, contact us here at Aspire Roofing and Gutters.