Rely on us for your gutters and downspouts.
When you think of gutters, you might think of the pipe-like system that runs along the edge of the roof and down the side of the house. What you are thinking of, however, is a two-part system consisting of gutters and downspouts. You can think of the downspout almost like a drainpipe for the gutter that directs the collected rainwater away from the roof and to the ground. We at Aspire Roofing and Gutters are happy to offer any of our gutters and downspout services for the greater Tyler, Texas area and surrounding cities.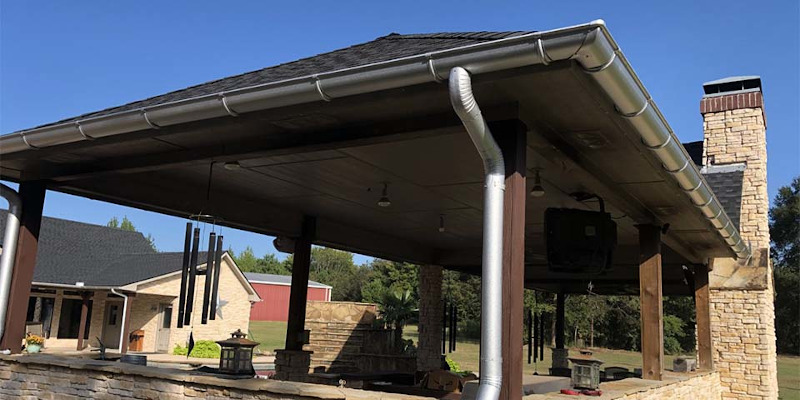 Gutters and downspouts are very necessary for protecting your home from any form of water damage, including mold, mildew, rotting wood, or even foundational issues. That's why we work so hard to keep them in top condition. We have been in the business for over 15 years and have the training and experience to perform professional work for your gutters and downspouts. You can feel confident that your home is in safe hands with us.
We service both residential and commercial gutter systems. We can help with any service you may need for your gutters and downspouts, whether you need a new installation, replacement, repairs, maintenance, or cleaning. It's important to note that different houses and buildings need different gutter systems to properly protect them from water buildup on the roof. We can also provide the necessary professional advice on the best direction to go with new gutters or whether you might just need repairs. You can trust that we will never lead you astray.
Rely on us for your gutter and downspout needs. Give us a call to schedule our services today.